Facilitating medicinal cannabis consultations: Patient-Pharmacist Case Scenarios

This education module was developed by Lateral Connections at the request of, and with funding from, United In Compassion
Welcome to the Facilitating medicinal cannabis consultations: Patient-Pharmacist Case Scenarios course as part of the CannabisRx: Pharmacists' Guide to Medicinal Cannabis Online Learning. This course is designed to immerse you into the dynamic world of pharmacy, with 6 patient case scenarios demonstrating the interaction between pharmacist and patient. The course will provide you with opportunity to reflect on the different cases, answer questions and view the discussion on these and learn what best practice looks like.
This course hones the communication skills of pharmacists, enabling them to have productive, empathetic, and informative conversations with patients regarding medicinal cannabis.
Provide a thorough medication counselling for patients using different types of medicinal cannabis products
Confidently handle difficult conversations with patients including responding to requests regarding S3 CBD preparations and request for increased frequency of dispensing
The 2016 Competency Standards addressed by this activity include:
1.1, 1.2, 1.3, 1.4, 1.5, 1.6, 2.1, 2.3, 3.1, 3.2, 3.6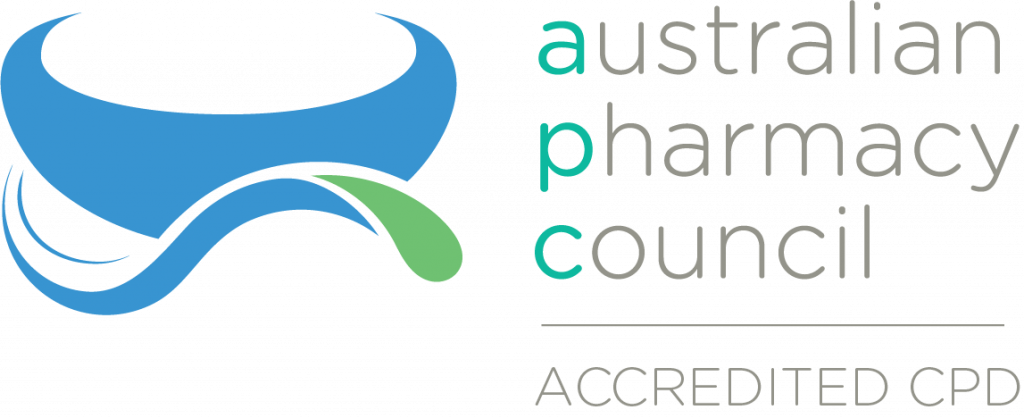 Accreditation number: S2023/72
This activity has been accredited for 2 hours of Group 1 CPD activity (or 2 CPD credits) suitable for inclusion in an individual pharmacist's CPD plan, which can be converted to 2 hours of Group 2 CPD (or 4 CPD credits) upon successful completion of the relevant assessment activity.
Accreditation expires: 27/09/2026